Introducing our KVELL Brand Ambassadors & Investors
We are blessed to have the support of a number of wonderful people who love our product and believe in the quality of what we are bringing to the Vodka market. Each of the following individuals are brand ambassadors for KVELL and stockholders.
Jay Allen –  Musical Artist and Kvell Ambassador
Small town Iowa native, Jay Allen, made his move to Nashville in 2013 and very quickly gained attention from the country music industry. He signed his first publishing deal in 2014, and then teamed with Sony/ATV in 2016. In 2017, Jay was honored as "The Highway Find" on Sirius XM with his song "Sounds Good To Me".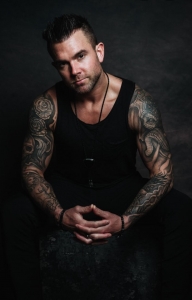 Tina Gray and I consider Jay Allen a brother and family to us. It's strange how life puts people in our paths and allows us to bond with people who have gone down similar situations and struggles. The very first time I heard "Blank Stares", a song Jay wrote about his beloved Mother who was diagnosed with Alzheimer's and the struggles as a son of watching but yet not being able to do anything about it, I was in the car with my wife Tina Gray for a night out dinner date. I knew immediately what the song was about even though the song never mentions the words Alzheimer's. I had tears well up in my eyes as I looked over to my wife and I said…"I've got to meet this guy and thank him personally. " Not long after that Jay and I spoke for the first time and became instant friends and brothers. Jay is super talented and extremely nice which is saying a lot as not all folks who become successful and a celebrity remember to be "Humble and Kind" as Tim McGra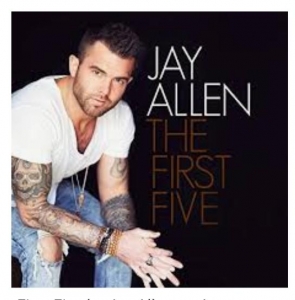 w says. We all want to be remembered, feel important and understood.
Just like a huge idol of mine Keith Urban says " I think there's just so many people in the world that don't feel understood, and when you hear a song and you go, "Oh, that song understands me", that's an amazing feeling. That's a beautiful part of music." You see, the reason for me wanting to meet Jay and thank him for bringing awareness to Alzheimer's is that I too went through the pain and torment of Alzheimer's with my father who succumbed to that awful disease in late 2015.
While Jay's immediate focus is serving as an advocate for the fight against Alzheimer's and will continue to be his passion, there's much more to him as an artist. After 7 years of writing, new music is set to be released over the coming months.
Lanny Wadkins – Investor & Brand Ambassador, Pro Golfer & Golf Channel Analyst
"When my wife and I entertain or when we're just relaxing at home, we drink KVELL Vodka on the rocks or in a Moscow Mule. Until you taste KVELL, you can't understand the difference a truly fine vodka makes in whatever way you enjoy vodka."

Casey Barnes – Brand Ambassador, Country Artist & Australia's Golden Guitar Winner
"KVELL is bloody awesome! My mates and I love a KVELL tonic after a long session. Can't wait for distribution in Australia!"

John Hunter Nemechek – Brand Ambassador, NASCAR Driver
"I am excited to be a part of this amazing company who not only makes the finest Vodka and Rum in the World, but also is conscientious and responsible enough to discourage underage drinking not only though messages but being the first company to have please drink responsibly 3 times on their labeling, as well as 2 websites to go to for help and guidance. Pretty impressive."